Reliable and Efficient Junk Removal Services in Coquitlam
At Junking Removal Coquitlam, we are your trusted solution for reliable and efficient junk removal services in Coquitlam, Canada. We understand the hassle and frustration of having unwanted junk taking up valuable space in your home or business. Our team of experienced professionals is dedicated to helping you declutter your space and simplify your life by removing unwanted items quickly and responsibly. With our commitment to excellent service of Junk Removal Coquitlam and eco-friendly practices, you can trust us to handle all your need of Cheap Junk Removal Coquitlam.
Eco-Friendly Junk Removal Practices
At Junking Removal, we are committed to responsible waste disposal and environmental sustainability. We understand the importance of minimizing our impact on the environment. That's why we implement eco-friendly junk removal practices in Coquitlam. Whenever possible, we recycle or donate items still in usable condition. We work closely with local recycling centers and charities to ensure that as little as possible is in the landfill. By choosing our junk removal services, you can trust that your unwanted items will be disposed of in an environmentally responsible manner.
Why Choose Junking Removal Coquitlam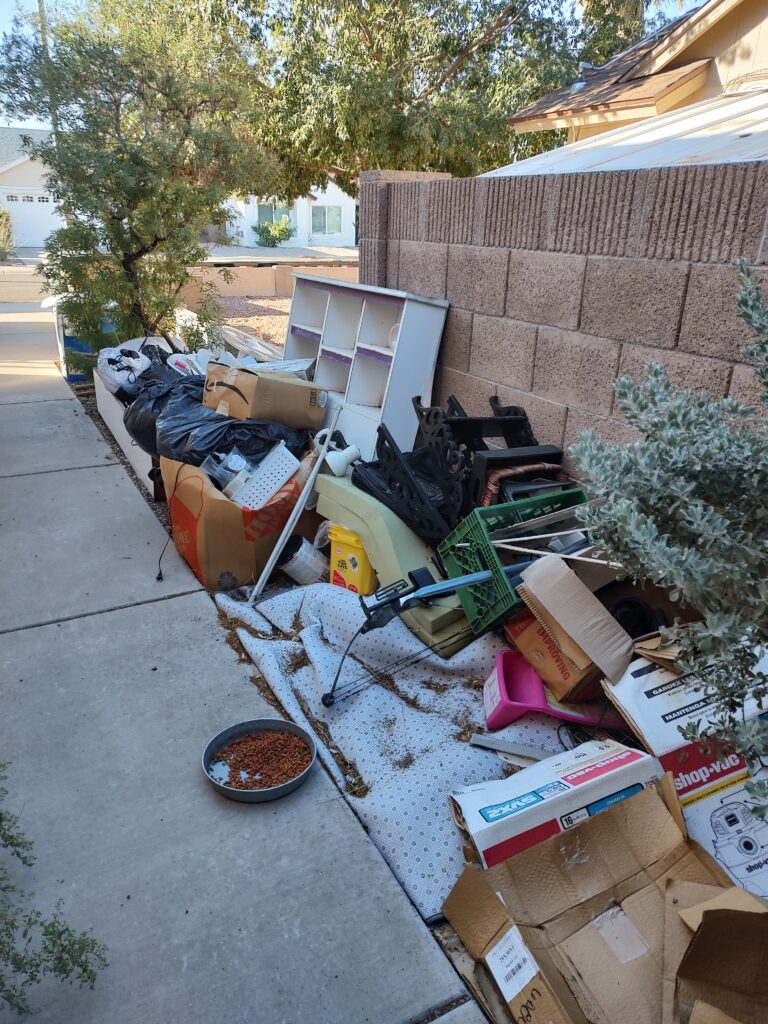 Quality Service:
We pride ourselves on delivering high-quality service to our customers in Coquitlam. Our team is trained, experienced, and dedicated to providing exceptional junk removal services. We strive to exceed your expectations and ensure your complete satisfaction.
Competitive Pricing:
We understand that budget is an important factor in junk removal services. That's why we offer competitive pricing options to our customers in Coquitlam. We provide upfront, transparent pricing with no hidden fees. We aim to deliver excellent value for your money while ensuring your junk removal needs are met.
Convenient Scheduling:
We value your time and strive to make the junk removal process as convenient as possible. We offer flexible scheduling options to accommodate your needs. Whether you need same-day service or prefer to schedule in advance, we can find a time that works for you.
Licensed and Insured:
We are a licensed and insured junk removal company in Coquitlam. This means you can have peace of mind knowing that you are working with a professional and reliable service provider. We prioritize safety and adhere to all regulations and industry standards.
Excellent Customer Service:
Customer satisfaction is our top priority. We believe in providing friendly, prompt, and efficient customer service. Our team is always ready to answer your questions, address your concerns, and ensure a smooth and hassle-free experience from start to finish.
Schedule Your Junk Removal Today
Coquitlam Junk Removal is your trusted partner for all your junk removal needs in Coquitlam, Canada. Whether you're a homeowner needing residential junk removal, a business owner requiring commercial junk removal, or a contractor with construction debris removal needs, we have the expertise and resources to handle the job. With our reliable service, eco-friendly practices, competitive pricing, and excellent customer service, you can trust us to provide efficient and responsible junk removal services. Contact us today to schedule your junk removal and reclaim your space with Junking Removal Coquitlam.
Frequently Asked Questions (FAQs) About Junking Removal Coquitlam
Contact Us
Ready to experience the transformational power of our Junk Removal Services in Vancouver? Contact us today to discuss your needs, get a quote, or schedule a service. Our friendly team is here to guide you through the process and provide you with a personalized solution that suits your requirements.